Kinda difficult to make updates every once week now, is it? Especially when you try too hard to find the balance of: "not overworking yourself" vs. "not slacking off". 
Anyway, managed to finish the first question for a new OC Q&A: Ask the Queens of GR; as well as a new Ask Carly and Phil.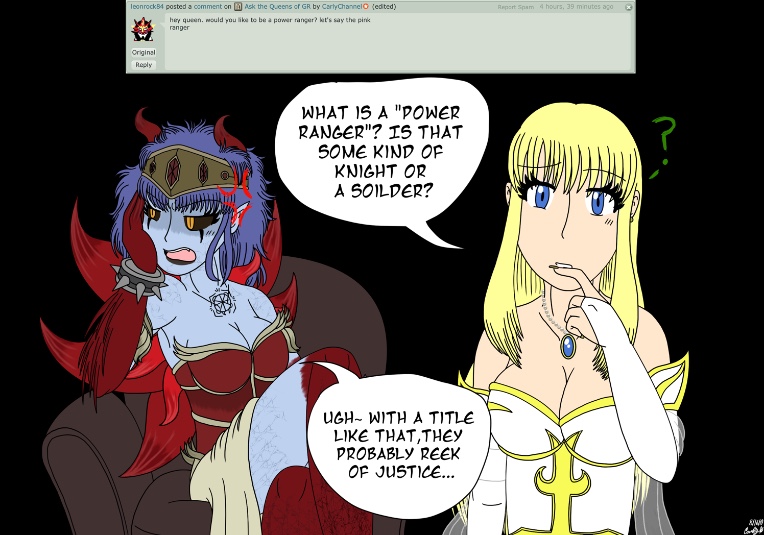 Something tells me that they're likely gonna end up with questions that'll just leave them slightly confused, due to how they don't know our universe so well, lol XD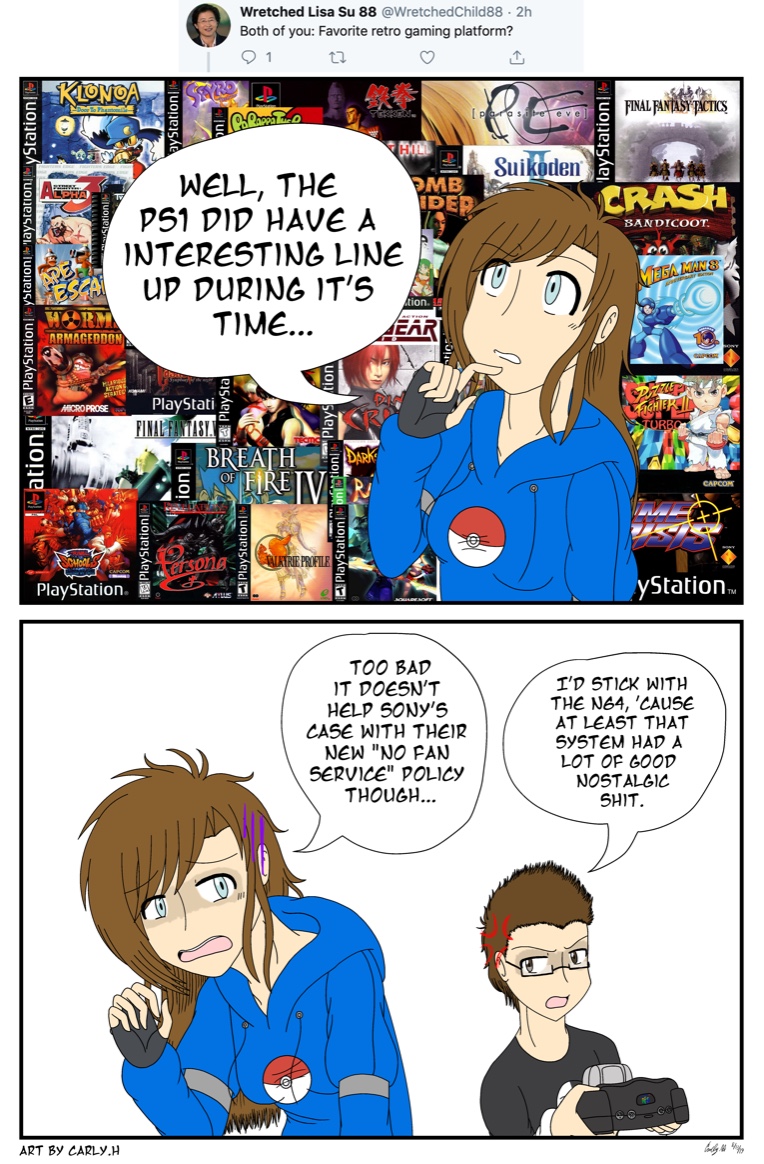 Yeah, in terms of what Sony has been doing with their games recently, the people at Nintendo are the true chads of this age now...
And now for something cute, a small digi sketch of me and Phil in our Splatoon-sonas. :3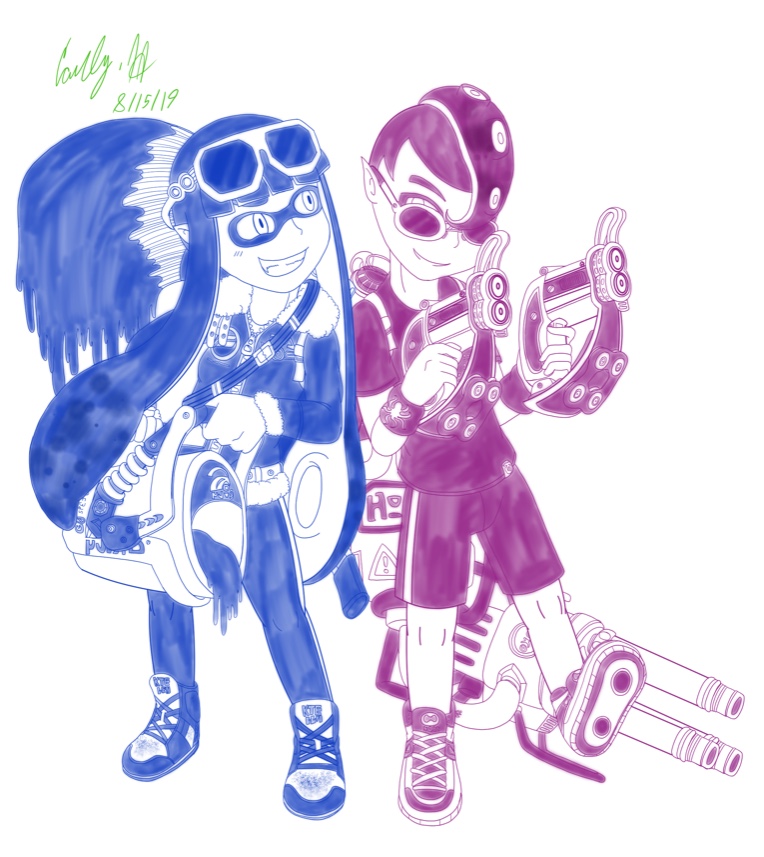 Been really putting a lot of my free hours into Splatoon 2 lately; As of now I'm currently at around Lv. 27 and my ranks are just around the B section. Still have yet to try out the Octo Expansion (which I hear is extremely difficult), but been having loads of fun either way. Part of me really wants to do streams of it sometimes and do some custom Splatfests with everybody, maybe I'll do a Ko-Fi donation goal to get myself a capture card eventually.
More regular stuff will be coming for this week, in the meantime I'll be streaming every Saturday and try to finish Wadanohara. Last night didn't get a lot of people to show (which was likely expected, due to my "not every once a week nature"), but hopefully that'll change soon.