So it's been roughly three weeks since the start of the new year. Friends mad at the latest gaming media for consumerism and lies, foster dogs had to be babysat for week, and of course a needy boyfriend crawling to me every once in a blue moon; but besides all that, I've been keeping myself busy with various stuff. So I'll share what's going on behind the scenes.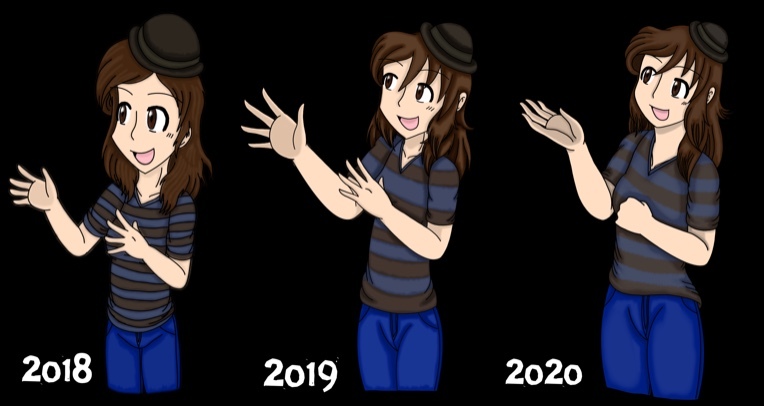 Kishti's new editor portraits are now half-way done. Since it took about four months when it started, they'll likely be done around the same length, maybe three months if lucky. (That is if I don't have anything bothering me, or have any schedule changes that are to be noted.) Some of them still hold a lanky nature around the waist and arms might still be a little long, some portraits had to be re done with completely new poses from the ground up. One problem that has been bothering me the most is the eye placements, no matter what they're either asymmetrical, non consistent, or placed in a way to where they're too far or close to one another. Might have to resolve this issue by maybe doing a bunch of headshot sketches or something. By just looking at the comparison, you can really see the change in the body structure, especially around the thighs (she got extra thicc XD). I'm at least glad with the change that's happening, really goes to show that the effort to improve has been worth it.
I've decided for this year I would need to take a step back from working on big projects like Gravity Rider, and work a bit more on character development. Throughout 2019, I've been constructing with three small concept projects; such as a role-play story involving characters based on broadway musicals, an horror anthology series similar to Twilight Zone and Tales from the Crypt, and I of course mentioned on doing a one-shot comic featuring the two OCs I showcased last month. I will be working on all three of these concepts from time to time, brainstorming ideas for them as I go along with my usual stuff. As of now the focus will be on one-shot; I've already worked on the first two reference sheets for the characters that are in it.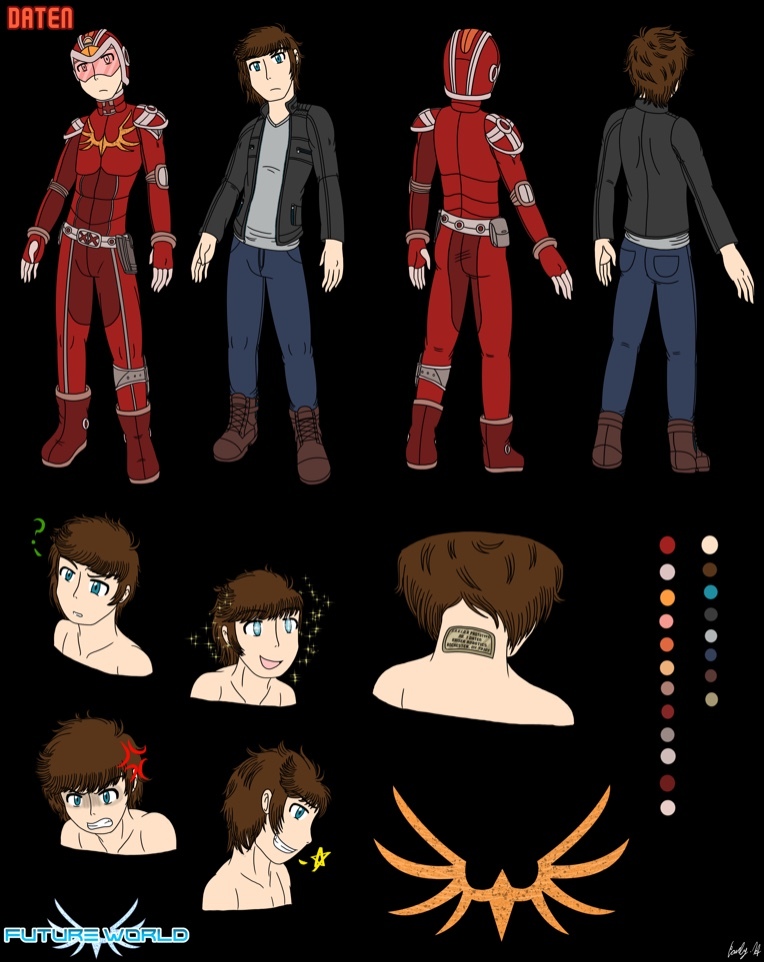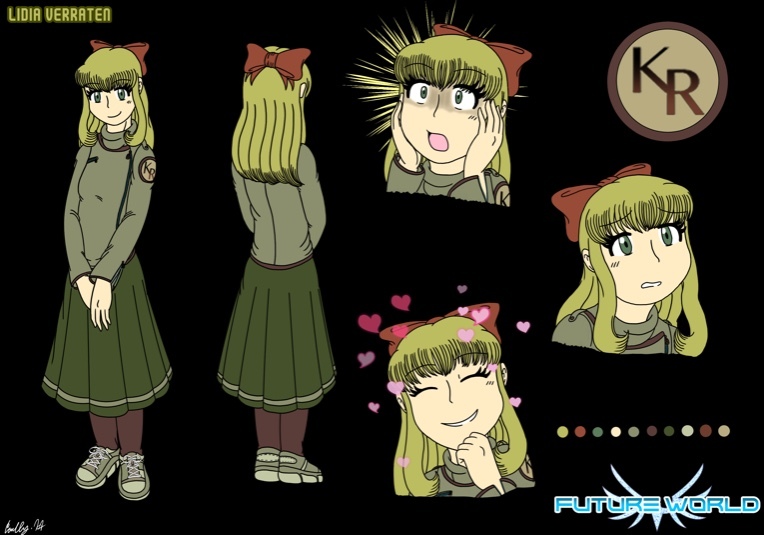 What I can share about lil series so far, is that it will involve a lot of sci-fi elements and is a bit of a homage to old school action shows like Kamen Rider, Super Sentai, Power Rangers, etc. The bios of these characters will be on sites such as DeviantArt, Facebook, Tumblr, etc. One thing I'm pondering with is where I should host the one-shot; Smack-Jeeves has been giving me problems with setting up new posts, so I may upload it on another webcomic hosting site like Tapastic or something. Still have a lot to work with before managing stuff like that though, so there is no hurry.
Commissions are still open for grabs, but so far no contacts or messages since the first piece. Still have yet to find myself a part time job for the extra payments I'll need; there is one particular position I might look into, but for now I gotta work a bit on providing care for my health before taking action. I am planning on selling another adoptables set to make, so that should help me out for a bit. All I could really do is to keep promoting my work and have people spread the word. :3